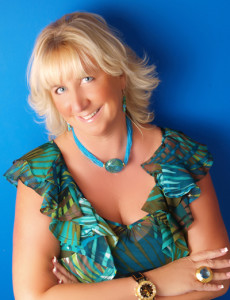 Founder and editor-in-chief of WatchSeduction.com, Roberta Naas is a veteran award-winning journalist in the watch industry with  30 years of experience.  She was the first woman watch editor in the US market – breaking in to an "all boys network" with a pioneering spirit that would remain her signature to this day. While watches have previously been a strong category for men, Naas ventures out to create this all-women's watch site, by women, for women about this amazing category of fashion, investment, luxury and personality.
With a Master of Arts degree in newspaper journalism from the Newhouse School, Syracuse University, and as a member of Sigma Delta Chi, the Society of Professional Journalists, Naas brings responsible, factual – yet always timely and insightful — reporting of the watch industry to the forefront. She also is the founder and editor of the successful watch site for men: ATimelyPerspective.com.
An authority in the watch industry, Naas has studied timepieces and horology from the ground up – visiting watch factories around the world, taking watch courses (disassembling and reassembling watches) with brands such as Jaeger-LeCoultre, and witnessing vast changes and advances in technology and materials. She has regularly interviewed international CEO's, brought breaking news to light, and been given coveted behind-the-scenes access to places in horology others only wish they could go.  Naas is one of the most well-respected, well-regarded watch journalists in the world, traveling the globe to re-discover time again and again.
Naas has authored five books on  watches (Jewels of Time, Times of Arabia), as well as on the history of time and timepieces (Great Timepieces of the World, Master Wristwatches, Masters of the Millennium), and has written for such esteemed newspapers as the New York Times, Wall Street Journal, Herald Tribune, Financial Times. Naas continues to write for the world's most trusted newspapers, consumer magazines and trade publications.
Her pledge here at WatchSeduction.com is to bring the facts to light about new timepieces, their masterful movements, the technology and people behind them, brands and directions they take — all to give insight into the wonderful world of haute horlogerie to discerning women who love or yearn to learn about fine watches.  You can find more about Roberta Naas on Wikipedia.
WatchSeduction.com accepts written contributions only from qualified watch writers only so that we never compromise on ethics, integrity or precision.