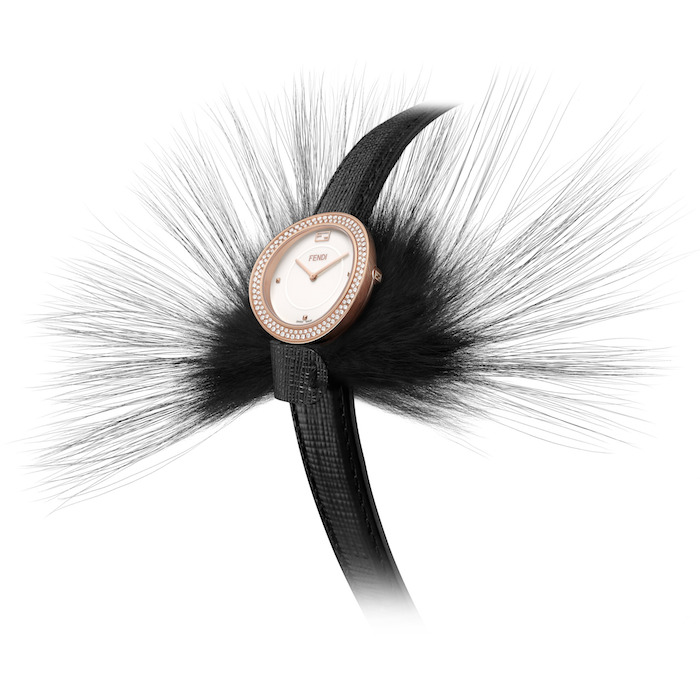 Looking for a real statement maker? A watch that says you love luxury? You might find it in the new Fendi My Way watch. The timepiece is offered in several superb versions with and without diamonds and — best of all — it is offered with a glamy.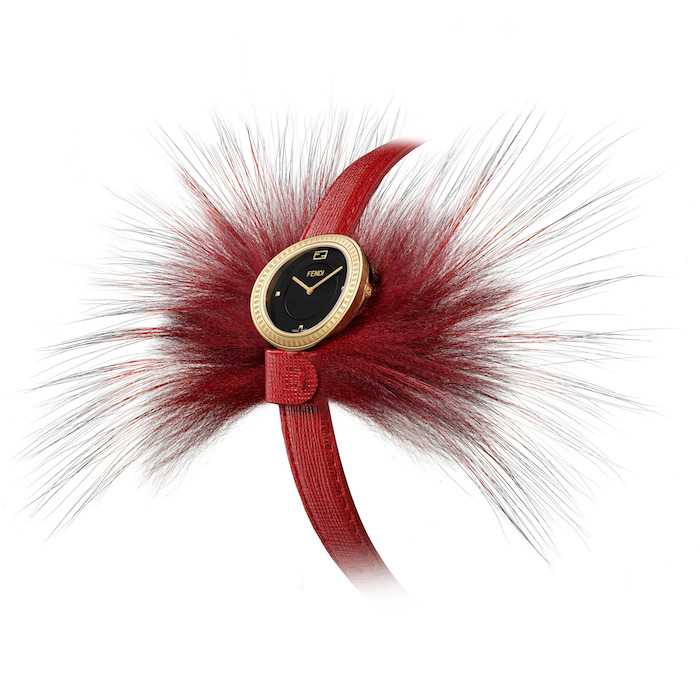 What is a glamy? It is Fendi's attachable fur accents strap. For those in the know, Fendi has a long history with top craftsmanship in the fur business. Now, it brings that enticing portion of its world to the wrist.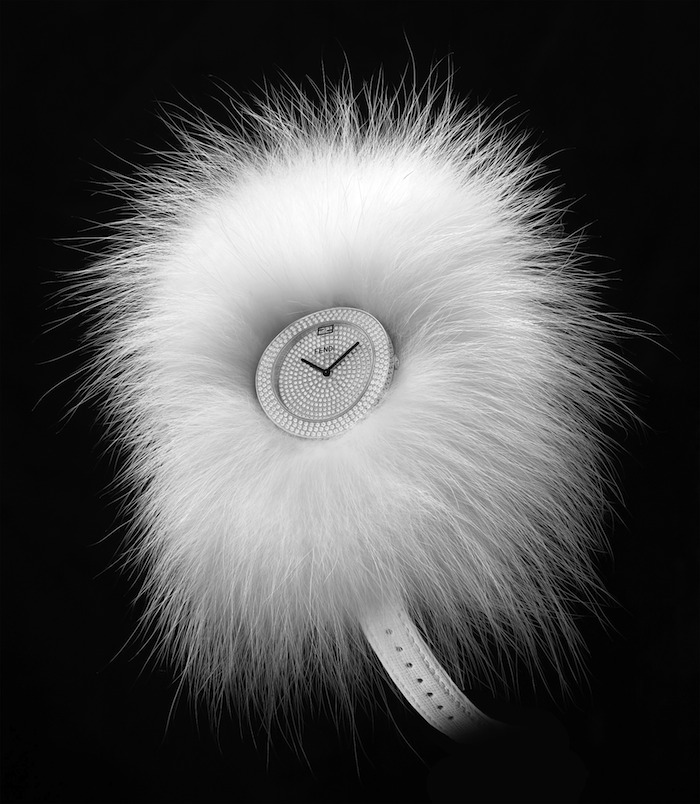 Wearers have the option of two types of fox strap attachments (arctic fox or grey fox) in a range of colors to coordinate with the timepiece. What is fantastic here is that by day, one can wear just the watch on its leather strap; by night, don the glamy and have a plume of luxury on the wrist.