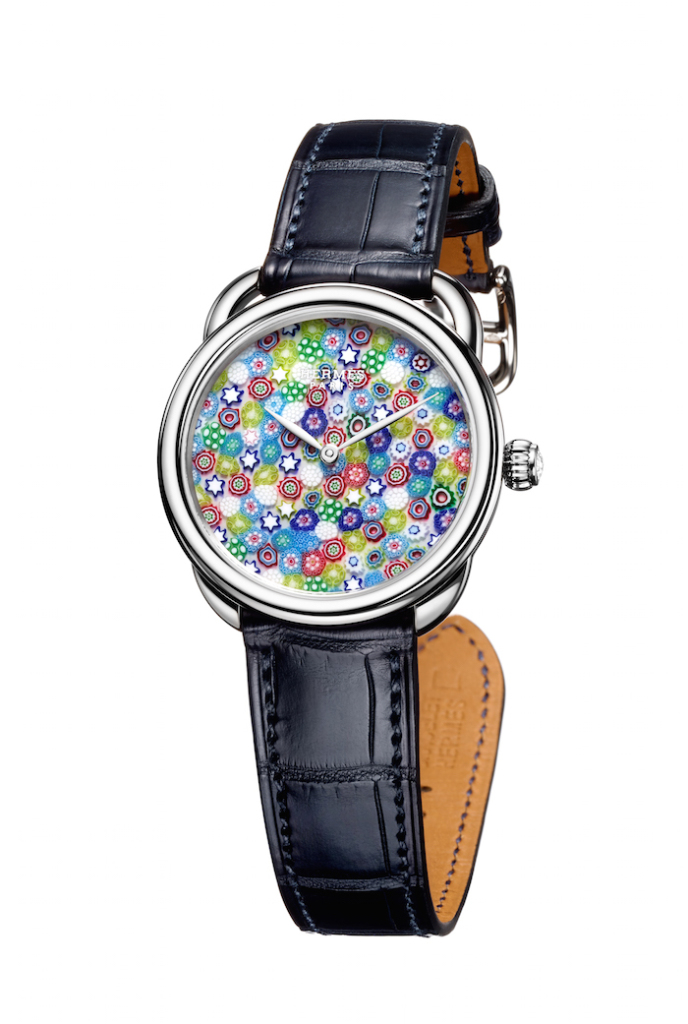 Earlier this year in BaselWorld, Hermes surprised and delighted consumers once again with its artful dials. Moving from straw marquetry to unique crystal floral designs, the brand unveiled its Arceau Millefiore collection of artistic dial watches.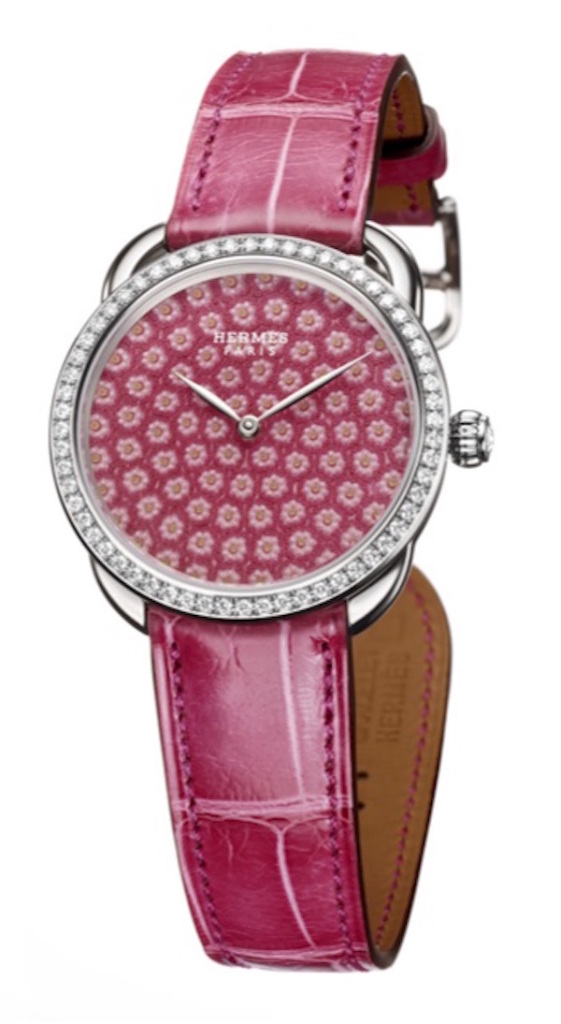 Part of the brand's Exceptional Pieces collection the new series of floral dial watches is made in a creative and innovative manner using crystal paperweights.  For the creation of these dials, Hermes works with Les Cristalleries de St-Louis, which makes a host of  stunning crystal products, including small paperweights. Those paperweights are made by layering crystals, blended with enamel to achieve different colors, and then melting them into long threads. The threads are then cut into small portions and set vertically into a bowl.  All of the strands put together form a colorful pattern that only comes to life as a floral once the glass cools and is cut by a professional stone cutter.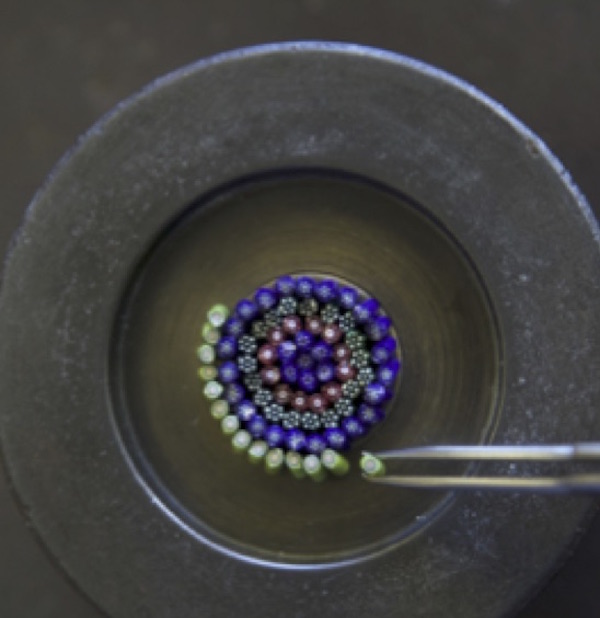 Two years in the research and development stages, bringing the crystal paper weights to reality as  watch dial was no easy feat. As such, just a limited number will ever be made. Versions include a multi-colored piece and  pink floral watch, but designs all vary, making each one unique.