By Nancy Pier Sindt

Over the weekend of April 23-26, more than 500 top brands from 20 different countries added yet more sparkle to this international luxury destination. Designers unveiled their latest creations at the premiere VicenzaOro Dubai exhibition, including fine and fashion jewelry, timepieces, loose diamonds and gemstones.
VicenzaOro, one of the world's top international jewelry exhibitions, has been actively expanding its efforts to reach an ever-growing world market. This latest effort in Dubai was highly successful, according to organizers, who noted strong sales in fine jewelry and recognized global brands.

The event's success "has strengthened our resolve to continue expanding the show over the next few years," commented Corrado Facco, managing director of Fiera di Vicenza. The goal of the show was to connect global suppliers with emerging customers in the Far East and Africa, and according to visitor statistics, it accomplished just that. This first-time invitational event attracted more than 6000 visitors from 110 countries, many of whom commented that this show opened a new chapter in the growing global jewelry sector.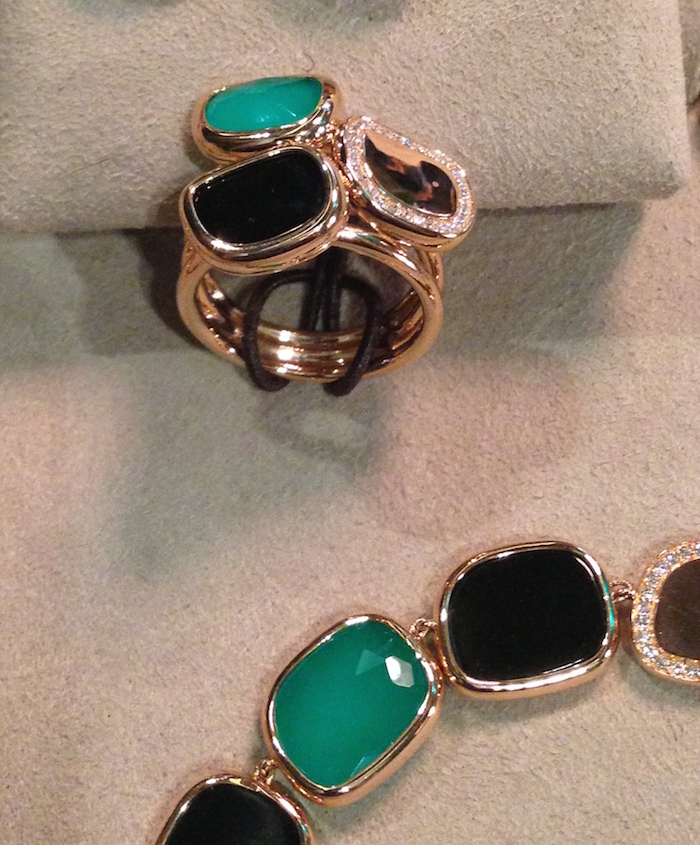 Accompanying the exhibition was a full calendar of activities, including fashion shows, trend presentations and special exhibitions. One of the most notable was an exhibit that included 30 necklaces featured in the Jewelry Hall of the Vicenza Museum, some of them one-of-a-kind masterpieces produced by Italy's top manufacturers. Other notable events included the World Diamond Mark Fashion Show showcasing diamond jewelry from top exhibitors and the India Evening, in which Indian exhibitors hosted international clients and guests.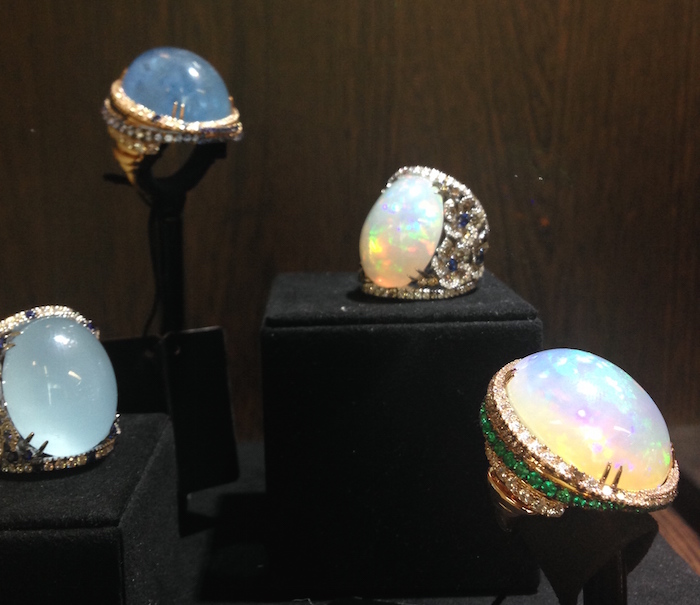 The big news for this luxury sector was gold, with yellow resurging, often enhanced with soft textural treatments such as brushing, sandblasting and hand engraving. Top sellers were bold looks with lightweight constructions that allowed the pieces to be well-priced and comfortable to wear. These included sinuous chains and necklaces with open link designs, designs in multiples such as stackable rings, bangles and layered necklaces. Earrings were long and playful.
Diamonds dazzled in white and fancy colors, and fancy cuts captured attention in high-fashion pieces. Some designers mixed and matched different shapes and sizes in a single piece, resulting in a sparkling mosaic effect. Finally, colored gemstones continue to be a strong trend. In addition to the traditional ruby/sapphire/emerald trio, there were multicolored confections in tourmaline, garnet and spinel in contrasting and tonal combinations as well as rainbow designs.