By Nancy Pier Sindt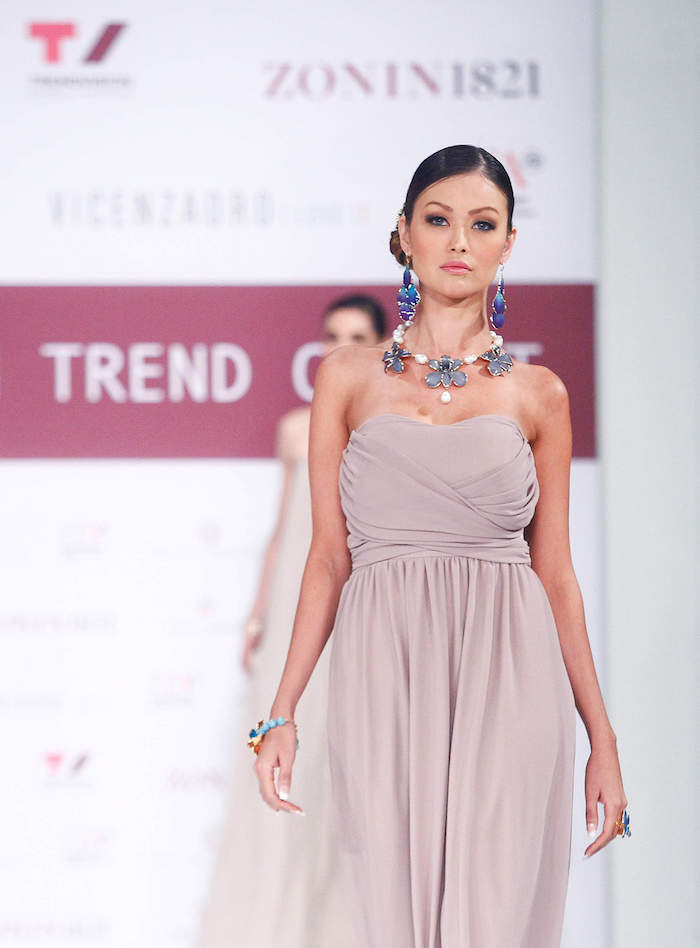 Italians like any excuse for a good time – and when fine jewelry, fashion and food are combined, it's a treat for everybody. At the recent JCK Las Vegas Jewelry Show — armed with a chilled glass of prosecco — invited guests enjoyed The Italian Trend Carpet, a fashion event sponsored by the Italian Ministry of Economic Development, Fiera di Vicenza, Italy's top jewelry show, and the Italian Trade Commission.
The show pinpointed key trends in fashion and the jewelry designs that reflect these trends. The show was introduced by Amanda Gizzi, of New York's Jewelry Information Center; fashion expertise was provided by Trendvision, a jewelry and forecasting service affiliated with Fiera di Vicenza.
Models wore understated pastel and neutral dresses and gowns to better spotlight the colorful and in some cases, dramatic jewelry. Pieces from more than 48 companies, all of whom were exhibiting in Las Vegas, were included in the event which was presented before an audience of retailers, designers and press.
Reaffirming the importance of jewelry to Italy's image of creativity and design, Carlo Angelo Bocchi, the Los Angeles-based Italian Trade Commissioner, said, "Italy is seeing a resurgence in the U.S. market due to a radical revision of prices, styles, trends, innovation and technology."
The top trends illustrated were Airy Perspective, focusing on lighter weight pieces, openwork designs and pastel colorations; Dramatic Poetry, with bold shapes and sinuous, curving lines; Global Delights, jewelry that borrowed inspiration, color and form from international cultures; and Digital (East) contemporary, sometimes geometric designs that reflect a modern mood.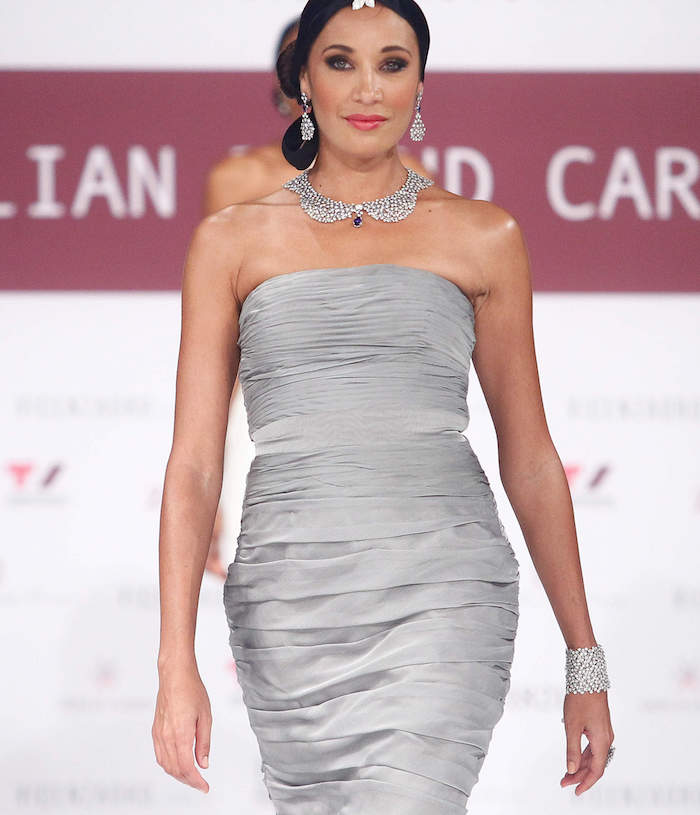 At the conclusion of the show, visitors were invited to sample a selection of regional foods and wines, sponsored by Zonin 1821, a top brand in the Veneto Region. Bellissimo!